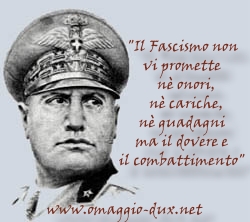 What make people changes, make him communist one day fascist the next. If the majority of Italians who moved to the States were ordinary folks looking for work and freedom to do so, if some made it to the Front page of national media for unfortunate reasons, the majority just wanted to make it by working.  Those who came to France on the other side came as known communists. France after WW 1 had returned the its tradition of socialist government, which failed miserably one after the other until 1940 but this post is not about socialist program failure.
more et
This government  is perhaps the reasons for which Polish workers had so little rights when they immigrated to France.  Many of them had seen communism up close, some of them suffered from them like Grandpa did and therefore would have done anything to eliminate it.  But since socialists and communists were always close allied in order to obtain majority in various elections it is probable that Italian workers had a louder voice than the Poles.
When the Duce arrived in power, some Italians went back to their country to support the newly elected fascist whereas the majority stayed for family reasons.  When the war started they stayed in town until the debacle of 1940 when everyone fled the land but were brought back to town manu militari  like everyone else.
However something changed quickly in town.

Today this abandoned store front, like many others in places where business is a sin against workers, used to be a clothe store owned by some Jewish guy named Vax or Vachs. He use to have a penny candy store at the bottom of my street and I knew his daughter fairly well. In fact I was enamored with her but when dad went up in the world she stopped talking to us, the worker's kids. But I guess this is another story.
During the war, set by Italian Red Cross or some other organization of the sort, the place was called pompously Casa de Italia, with a huge picture of Benito right under the flag.  There, those people who few months before were still singing the international, changed their tunes to their National Hymn and as reward received pasta,canned tomatoes, dehydrated cheese, salami and prosciutto ham.  The worst were the kids who showed their goods to all others,taunting the French, Poles and the few Algerians who were here.
Now I do understand that hunger can make you  change but here the thing, there wasn't much hunger going on.  People may had to walk or ride their bikes several miles to get their bread based on coupons, but at least there was bread.  There was sugar, and if you worked a little on your home garden, potatoes and vegetables were available.  Of course it is easier to just sing a tune and get free food.  The Germans wanted so much the iron ore they even allowed locals to grow their own tobacco, something the French restricted before the war for tax purposes (did I said pre-war government was socialist?).  How do I know Grandpa was growing tobacco?  A certain hero who took a riffle against a Panzer tank stole it in 1943.  Aunt uncle and mom talked often enough about it every holiday when after the meal stories went back to those years.
Worse part is, once the Allies were solidly implanted in Southern Italy, when the care packages stopped, the tune changed again.  Casa de Italia closed, in houses the Italian flag were replaced by the good old Hammer and sickle red rag and some became resistant, once there wasn't anyone to resist against.  Since days are passing and it seems like I'm the last one who still knows, I thought something should be said about it because in no history books this has been recorded.
Qu'est ce qui fait que les gens changent, qui les font communistes un jour et fasciste le lendemain? La majorité des italiens qui sont partis pour les USA étaient des gens ordinaires qui cherchaient du travail et la liberté de travailler et si certains ont fait la première page des journaux nationaux pour des raisons infortunés, la plupart ne voulait que réussir par leur travail. Ceux qui vinrent en France l'ont fait en temps que communistes connus. La France de l'après guerre (la première) avait retrouvé ses gouvernements gauchistes traditionnels qui allaient continuer a faillir jusqu'à 1940 mais ce post n'est pas a propos de cette faillite.
Ce gouvernement est peut-être la cause pour laquelle les travailleurs Polonais avaient si peu de droits quand ils émigrèrent en France. La plupart avait vu le communisme de près quand a d'autres comme Grand-père en avait souffert et que ces personnes auraient fait n'importe quoi pour élimer la gauche. Mais comme les socialistes et les communistes marchaient (et marchent encore) main dans la main pour obtenir un majorité durant les élections variés, il est probable que les italiens aient eu leur voix plus entendus que les Polonais.
Quand le Duce est arrivé au pouvoir, certains italiens sont repartis dans leur pays pour supporter leur nouvel édile, mais la majorité resta pour des raison familiale jusqu'à la débâcle de 1940 quand tout le monde a fui pour être ramené manu militari comme tout le monde.
Mais quelque chose changea dans le village.
Ce magasin abandonné aujourd'hui , comme de nombreux autres la ou les entreprises sont des péchés contre les ouvriers, était a un moment un magasin de vêtements, propriété d'un type nommé Vax our Vachs. Il avait débuté en tenant un magasin de bonbons a 1 centime dans ma rue quand j'étais petit. Il avait une fille dont je m'étais amouraché ado mais papa était monte dans l'échelle sociale, elle cessa de parler aux enfants d'ouvriers. Mais ceci est une autre histoire.
Pendant la guerre ce bâtiment repris par la Croix Rouge italienne, ou un autre organisme du genre, portait le nom ronflant de Casa de Italia, avec une énorme photo de Benito en dessous du drapeau. La ces gens qui quelques mois plus tôt chantaient encore l'internationale, avaient changé de note pour l'hymne national et en récompense recevaient des pâtes des tomates en boites du fromage déshydraté, du salami et du jambon de Parme. Les pires étaient les enfants qui narguaient les autres, français polonais ainsi que les rares algériens pressent.
Je comprends parfaitement que la faim puisse changer une personne mais c'est la que la bat blesse, il n'y avait pas vraiment de faim a Piennes. Il est certain qu'il y avait des restrictions, qu'il faille rouler très loin pour aller chercher le pain rationné mais il y avait du pain. Il y avait du sucre, et si vous travailliez un tant soit peu au jardin, il y avait des pommes de terre, des légumes. Il est évident qu'il est beaucoup plus simple de chanter une chanson et recevoir de la nourriture gratuite. Les allemands tenaient tellement a leur minerai de fer qu'ils autorisaient même les locaux a faire pousser leur propre tabac ce que les français ne permettaient pas pour des raisons de taxes (est-ce j'ai mentionné que le gouvernement d'avant 40 était socialiste?). Comment je sais que Grand-père faisait pousser du tabac? Un certain héros qui avait pris un fusil contre un Panzer le lui avait volé en 1943. Tante oncle et mère en parlaient a toutes les fêtes quand après le repas les histoires les ramenaient a cette époque.
Le pire c'est qu'une fois que les alliés se sont solidement implantés dans le sud de l'Italie, quand les paquets cessèrent d'arriver, le chant avait changé a nouveau, le drapeau italien dans les maisons avait été remplacé par le chiffon rouge avec la faucille et le marteau. Il y en a même qui devinrent résistants quand il n'y eu plus personne contre qui résister… Comme les jours passent et qu'il semble que je suis le dernier a savoir, je pense qu'il faut raconter ce fait qui ne fera jamais parti des livres d'histoire.
Image courtesy of
Paracelse
| République No.6